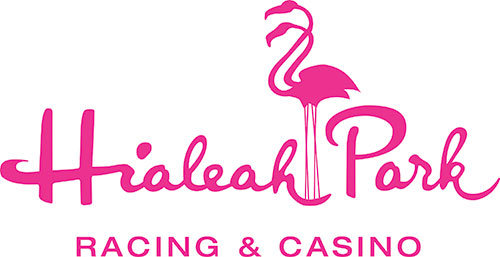 PROFESSIONAL BOXING COMING TO 'THE WORLD'S MOST BEAUTIFUL RACE COURSE' AS WARRIORS BOXING PROUDLY PRESENTS 'NOCHE DE COMBATES' ON THURSDAY, MAY 1 AND LIVE ON ESPN
Leon Margules of Warriors Boxing is proud to announce "Noche de Combates," a very special edition of ESPN Thursday Night Fights on May 01, 2014, at the "The World's Most Beautiful Race Course," the legendary Hialeah Park & Casino in Hialeah, Florida, and featuring a crossroads battle between long-time contenders.
In the night's 10-round welterweight main event, rejuvenated pressure fighter Roberto "La Amenaza" Garcia (34-3, 22 KOs) of Weslaco, Texas, will face slick Dominican veteran Victor "Mermelada" Cayo (32-4, 23 KOs) of Santo Domingo.
And in the televised 10-round middleweight co-feature, undefeated Jonathan "Mantequilla" González (17-0-1, 14 KOs) of San Juan, Puerto Rico will face an opponent still being arranged.
Tickets for "Noche de Combates" start at $20 and are available at ticketforce.com, as well as hialeahpark.com and also at the Hialeah Park & Casino box office (info line: 305.885.8000).
33-year-old Garcia was last seen winning a Friday Night Fights main event on short notice on February 7 in Chicago against a determined Norberto Gonzalez. The impressive victory propelled Garcia into this main event, with an eventual world title challenge as the ultimate goal.
29-year-old Cayo has spent a great deal of his career with a lofty world rating, but has fallen short in tests against the world's best fighters. A slick but still powerful fighter, Cayo's fast hands and busy workrate make him very difficult to beat. A victory over Garcia will put him back in line for another try at his dream of a world title.
Also scheduled that night will be a 10-round light heavyweight bout featuring Havana, Cuba's knockout artist Yunieski Gonzalez (13-0, 13 KOs), who will put his perfect record on the line against TBA; a six-round middleweight bout, in which James McGirt Jr. (22-3-1, 11 KOs) of Vero Beach, Florida, will return for the first time since 2010 against an opponent that is TBA; a six-round middleweight scrap between Inocente "El Lucero Spirituano" Fiz (16-0, 10 KOs) of Havana Cuba, and Kingston, Jamaica's Devon Moncrieffe (9-2, 4 KOs); a six-round cruiserweight battle for undefeated Cuban Vilier Quinonez (7-0, 4 KOs) of Havana. He will take on an opponent that is TBA.
In preliminary action, Havana, Cuba's Leduan Barthelemy (2-0, 2 KOs), brother of world champion Rances and gold medalist Yan, will continue his young career in a bantamweight four-rounder against an opponent still TBA. And in the four-round welterweight opener, Bogota, Colombia, via Hollywood, Florida's Jorge Quintero (1-1) will face Davie, Florida's pro debuting, and Florida 2012 Golden Gloves Champ, Jeff "Rambo" Souffrant.
"I am honored to be working with Leon Margules and Warriors Boxing on this event at the historical and beautiful Hialeah Park & Casino," said Warriors Boxing COO, Luis DeCubas. "I would like to thank ESPN's Senior Director of Programming and Acquisitions, Brian Kweder, as well as John J. Brunetti, Senior and Junior, and Frank Fiore from Hialeah Park for helping to make this great event a reality."
About Hialeah Park & Casino:
A South Florida mainstay for over 75 years, Hialeah Park is set within 200 acres of lush landscape, verdant gardens, and 16th Century French Mediterranean architecture. Known simply as "The World's Most Beautiful Race Course," Hialeah Park is "eternal, magnificent, and historic." Holding the distinction of being an Audubon Bird Sanctuary with Flamingos on site and being listed on the National Register of Historic Places, Hialeah Park remains iconic and rich in tradition.
Hialeah Park & Casino is located at 2200 E 4th Avenue in Hialeah. For more information, call (305) 885-8000 or visit hialeahparkcasino.com. On fight night, doors open at 6:30 PM and the first fight is at 7:00 PM. All bouts are subject to change.